Class Description: Free Standing Lace Earrings
What you will learn: How to make a Free Standing Design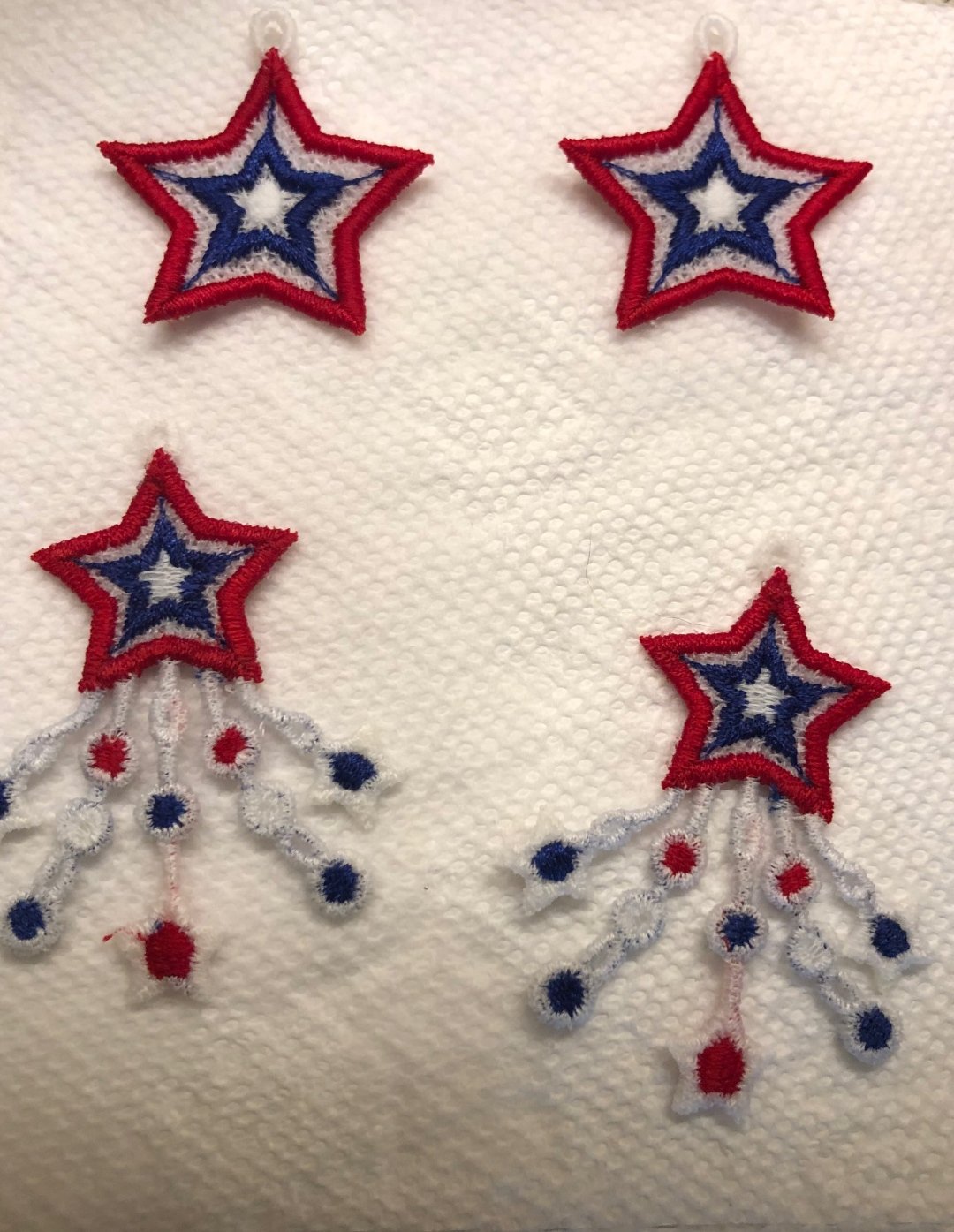 Supplies List:
4"X 4" or 5"X 7" hoop
2 Layers of a Wash Away Mesh type (not clear like the topper) Stabilizer like Sew N Wash
Design if you have one you want to do. I have peacock feathers FSL and others
You may want to have bobbins so you can match the top and bobbin threads (This is suggested for designs like this where both sides will be seen)
You will also need your embroidery machine, cords, embroidery unit, threads and a bobbin
The class is free as always. I have designs for the class or you may choose your own.
Instructor Information: Jackie Branscum Number: 405-654-9012 or Jackie-b1975@att.net